Sign up to our newsletter
Unlimited possibilities
There are countless ways for our floor tiles to be used in the industrial, professional, sport and housing sector: garden, porch, basement, garage, caravanning, camping, swimming pools, sports centres, platforms for structures and sports events, fairs, outdoor expositions and events, tensile structure, bathhouses and ski resorts, shooting ranges, areas for hockey and skating, industrial flooring and platforms for machinery, the workshop, craftsmanship, and the office. Easypav is a brand known for its reliability and safety in the world of athletic competitions on two- and four-wheels for the flooring of garages.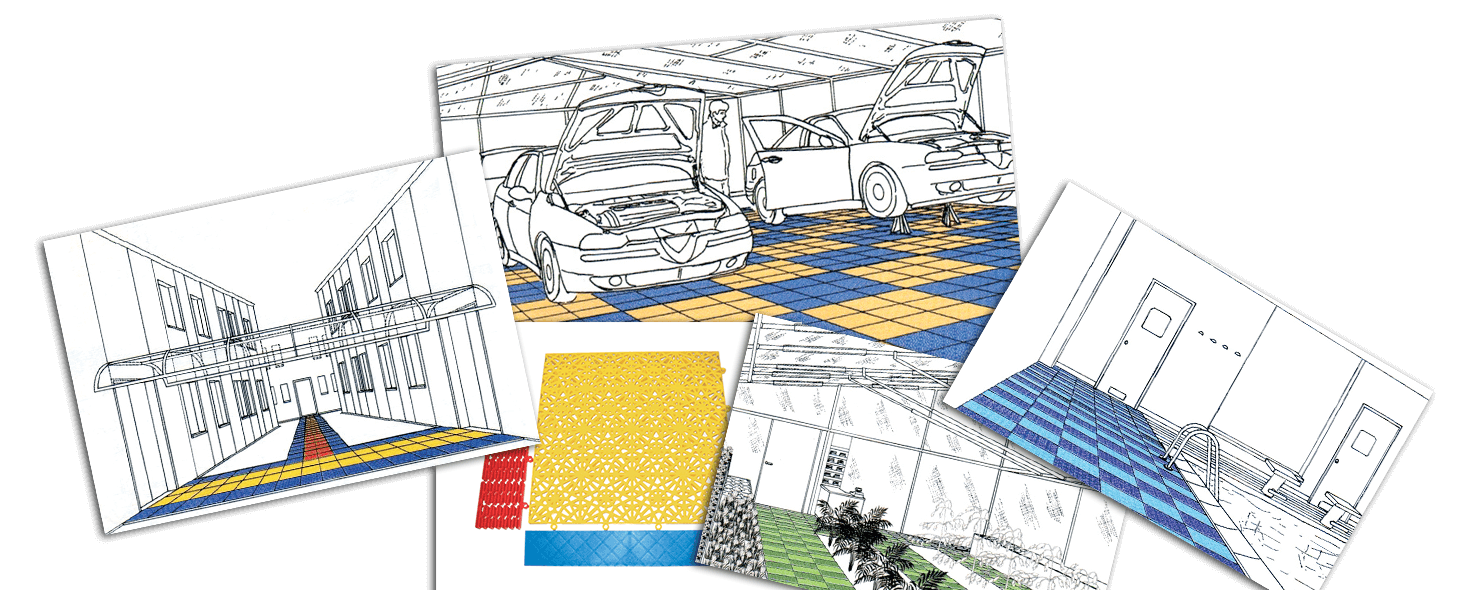 Free your imagination, customize your own floor!
Since they are made plastic materials, all the combinable Easypav floor tiles are available upon request in each colour of the Ral scale (upon request, for small productive quantities). Through the use of graphic software it is possible to create or duplicate logotypes, writings and drawings that customize the tiles and make your floor unique. They are customized productions which are highly sought-after for setting-up firms and fairs, as well as in the racing world.
Advantages
Why choosing Easypav floor tiles?
Safe
Easypav combinable floor tiles have thermic resistance ranging from -30° to 90°C, a payload of a tonne for square meter, they are washable and resistant to oils, petrols, and other chemical agents.
Fast and Easy
Easypav floor tiles are fast and easy to assemble thanks to the self-locking system, 1 square meter can be assembled and dismantled in less than five minutes without using any tools or qualified labour.
Low-cost
Easypav flooring is low-cost also because it does not have costs related to installation. Easypav plastic floor is put together by tiles of 33 x 33 cm with a 13 mm thickness.
Uses
All the different uses for the combinable floor.